Other services > Renovation
Renovation
To give your parquet floor a new lease of life, there's nothing better than a renovation. Technical and professional experience are the secret here. What's more, renovation allows the natural beauty of your floor to really shine through.
Three stages are involved to give it back its natural sparkle.
Firstly, an overall assessment is vital.
This involves assessing the current condition of the parquet floor. This is ideal to identify any defects such as warped or unstuck blocks, gaps between the blocks, small holes, impacts or rubbing parts, etc. Based on this assessment, the points requiring improvement can be identified.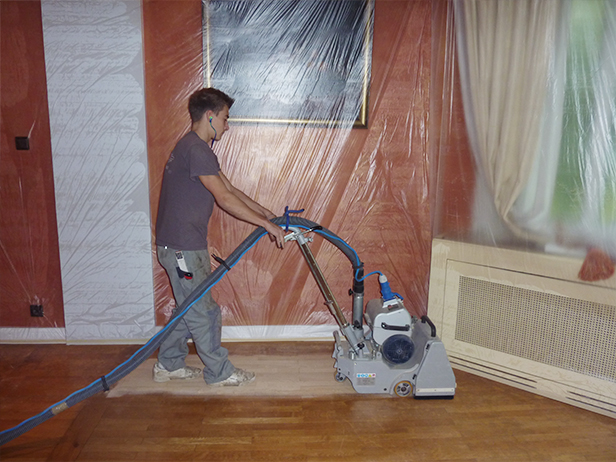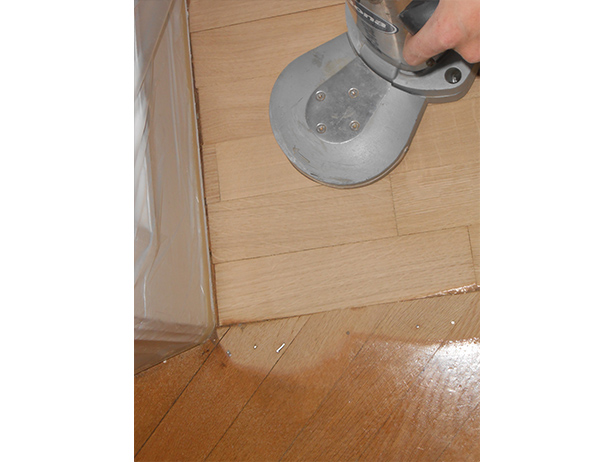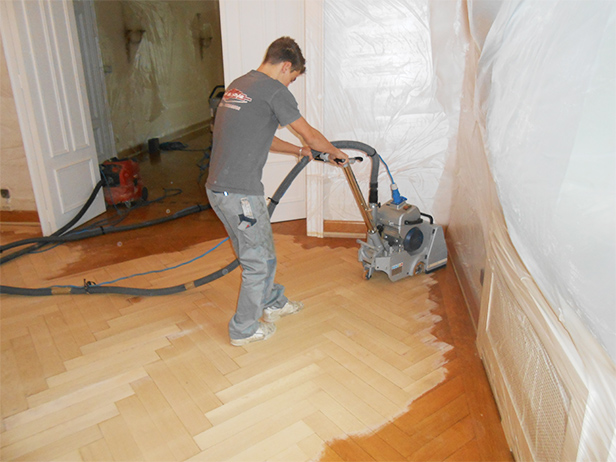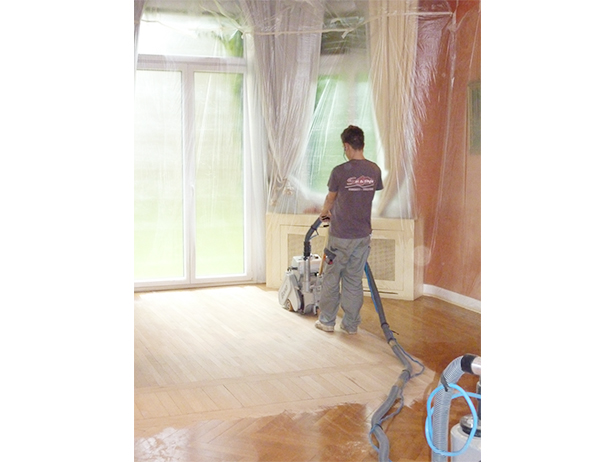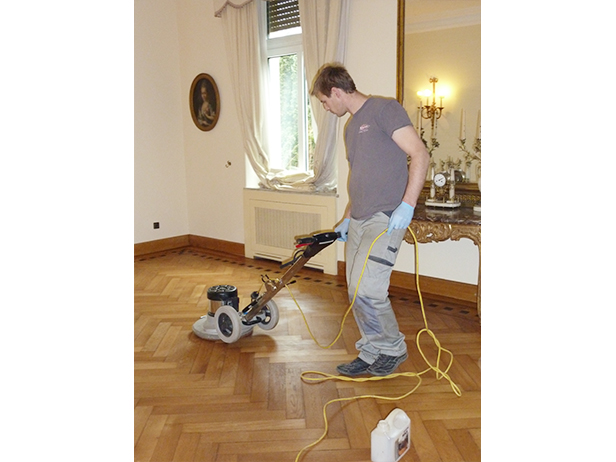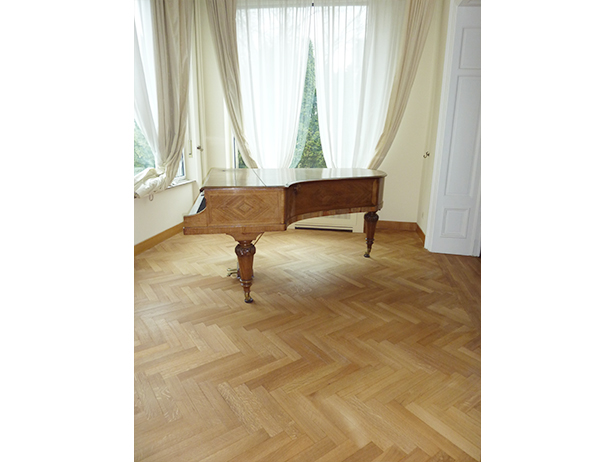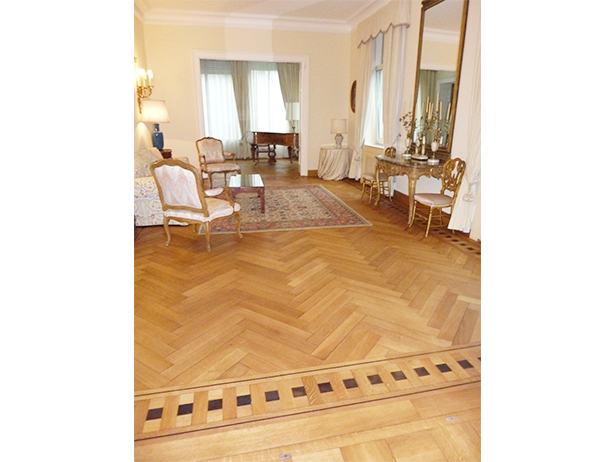 Sanding involves removing any irregularities from the surface using professional sanding machines. This work involves three passages with abrasive strips of different grades.
During the finishing stage, the focus here is on the aesthetic part and achieving the final finish you are looking for. You can choose between oil or varnish finishes. Please feel free to contact us. Our technicians will be delighted to advise you. Our advice and estimates are free of charge!